Welcome to our thrilling axe throwing experience! Get ready to unleash your inner lumberjack as you take aim and test your skills at axe throwing. Visit Urban Escape in Ardmore and try your hand at axe throwing today!
Exciting and Competitive Experience
Our axe-throwing area provides the perfect setting for an exciting and competitive activity. Step up to the line, grasp the axe firmly, and let it fly towards the target. With guidance from our expert instructors, you'll learn the proper technique and safety protocols to ensure a thrilling yet safe experience.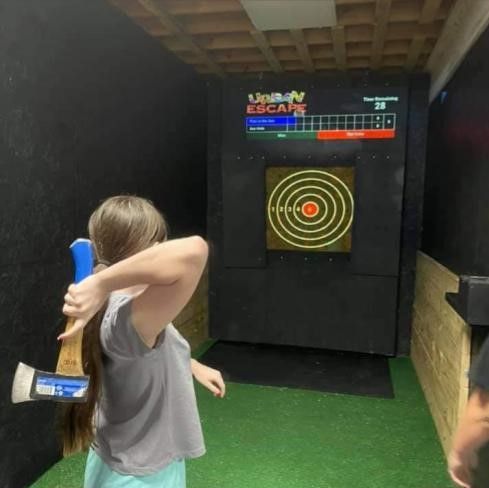 Axe Throwing
Standard target, Zombie Hunter, Duck Hunter, Tic-Tac-Toe, Connect 4, 21, Bottle Axe, Battleship, Axe Photos, and more!
60 Minute Participants:
Minimum: 2
Maximum: 6
$30 per person
20% discount for groups of 8 or more
10% discount to Military and First Responders (valid identification required)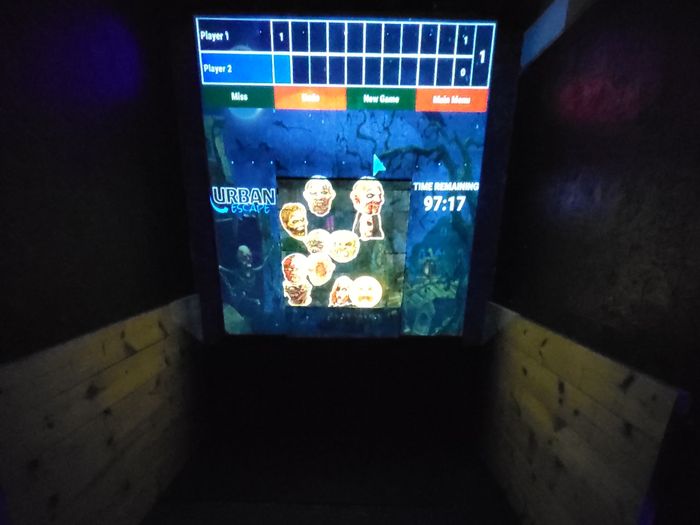 Great for Special Events
Whether you're looking for a unique team-building activity, a memorable date night, or simply a fun outing with friends, Axe Throwing offers an adrenaline rush like no other. Compete against your friends, challenge your colleagues, or simply enjoy the satisfaction of hitting the bullseye.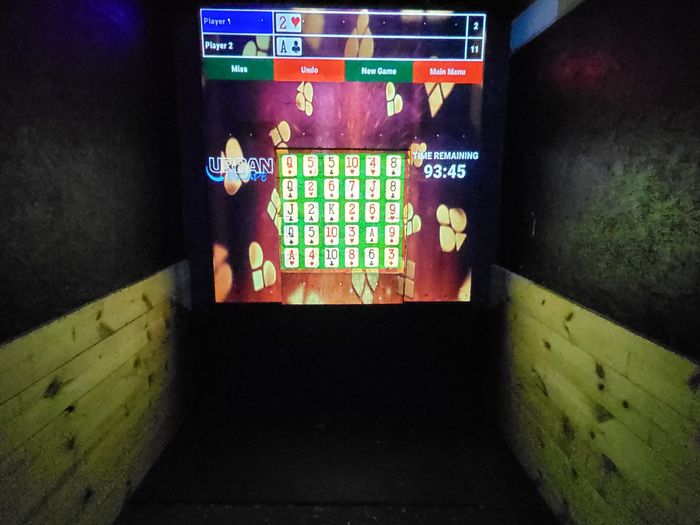 Safe & Fun for Beginners to Experienced Throwers
Our friendly staff will be on hand to provide instruction, monitor safety, and facilitate the excitement. No prior experience is needed, making axe throwing accessible to beginners and seasoned throwers alike.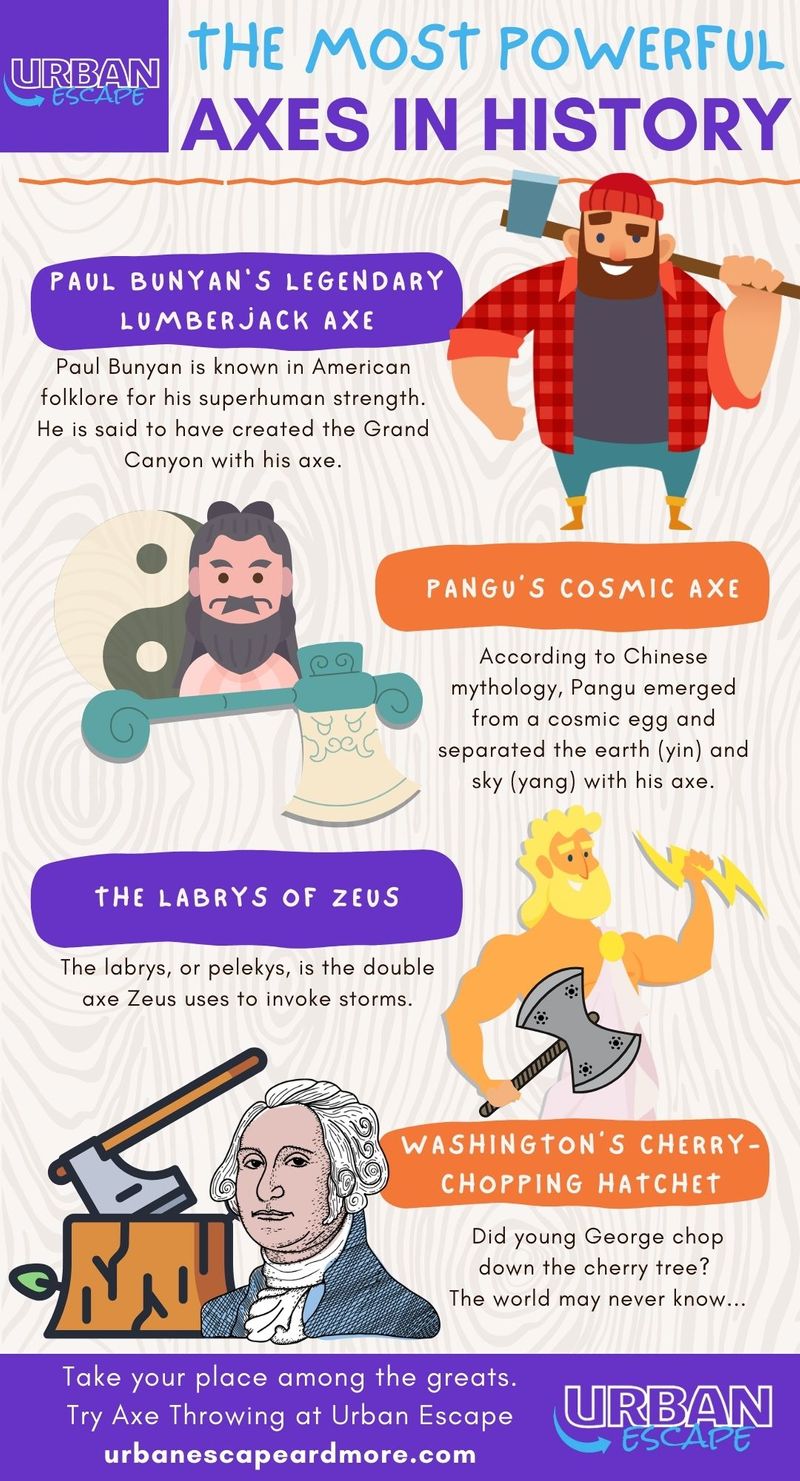 Axe Throwing Frequently Asked Questions
IS THERE AN AGE LIMIT?
Our Axe Throwing is designed for ages 12 and up. Participants who are 11 years or younger must be accompanied by an adult. Children will need a parent, guardian, or adult chaperon's signature on a waiver in order to participate.
WHAT TIME SHOULD I ARRIVE?
Guests should arrive 15 minutes ahead of their scheduled reservation in order to check in and receive our axe throwing safety and training. If you are more than fifteen minutes late, your booking will automatically be cancelled. All sales are final. Our axe throwing is a live event, so once a booking is confirmed, refunds and cancellations are not accepted.
WILL OTHER PEOPLE BE IN THE ROOM WITH MY GROUP?
No, all Axe Throwing Rooms are private. Only the people you bring with you will be in the room.
DO YOU ACCEPT PHONE BOOKINGS/WALK-INS?
We accept online bookings 24 hours a day on our website. Phone bookings can be made from 9am-10pm daily. Walk-in bookings are currently only available Friday-Sunday, we highly encourage our customers to book an advance reservation to secure the desired game and time slot. You don't want someone to book the time you want before you walk-in.
WHAT IS THE CANCELLATION POLICY?
All sales are final. However, you may reschedule your booking if you contact us at least 24 hours prior to the reservation. If you are more than fifteen minutes late, your booking will automatically be cancelled and no refund given. No refund will be provided if you cancel your booking less than 24 hours of your allotted time or a no-show.
CAN I HAVE MORE PLAYERS THAN THE MAXIMUM ROOM SIZE?
Unfortunately, our rooms are designed for a minimum and maximum number of players. If you have more than the room maximum, we suggest splitting up and booking another room.
HOW DO I BOOK A LARGE GROUP/CORPORATE EVENT?
Feel free to email or call us with all the details and we will gladly get you accommodated!
Book Your Session Today!
Come and experience the thrill of axe throwing at Urban Escape in Ardmore. Book your session today and prepare for an unforgettable adventure!